#1 Dumpster Rental Chillicothe Ohio Has to Offer
For the best dumpster rental Chillicothe Ohio has to offer, choose First Capital Dumpster Rental! Let our friendly and experienced team handle the heavy lifting of waste disposal so you can focus on more critical aspects of the project at hand. Customers continue to choose our services because we make the reservation process as simple and straightforward as possible. Browse our sizing options, add the best choice for your specific needs to your cart, and complete your reservation conveniently online.

We're proud to serve Chillicothe, Ohio, and the surrounding areas of Ross County with cost-effective and useful services that don't break the bank. Whether you're finally tackling that garage decluttering project or managing a large-scale housing development, we offer the #1 dumpster rental Chillicothe Ohio can provide to help you reach your goals with ease. Complete your upcoming repair, renovation, cleaning, or construction project with the added support of our knowledgeable and dependable team on your side.

It's never been simpler to make an online reservation for a dumpster rental Chillicothe Ohio can trust than with the help of our user-friendly booking system. Just browse our available options, select the best size for your needs, and securely submit payment information with a few easy clicks. Any questions? Get in touch with our team by giving us a call or text at (740) 412-5633 today!
Use the Reliable Dumpster Rental Chillicothe OH Trusts to Complete Various Projects
Use the dumpster rental Chillicothe OH businesses, residents, contractors, and individuals rely on to complete your upcoming garage cleanout, housing development, or commercial roofing replacement with ease. We've simplified the waste removal process with our streamlined and straightforward system, giving our customers more time to focus on the task at hand. Just order the right size bin for your specific needs, and we'll deliver it at the time and date of your choosing. Once you've loaded the bin, text or call our team, and we'll have it out of your hair in no time. When renting dumpsters in Chillicothe OH for residential or commercial needs, the choice is clear!

We regularly partner with local businesses, construction companies, office parks, facilities, and homeowners seeking a cost-effective and conveniently-placed dumpster rental Chillicothe OH can count on to clear the waste and help them reclaim their space. Renovate your guest room, demolish your sidewalk, or manage a foreclosure with the added support of our heavy-duty bins and excellent customer service team.

We work directly with the Chillicothe Transfer Station to ensure all waste is disposed of properly in accordance with local regulations. You don't have to spend hours searching for the most reliable and responsible dumpster rental near Chillicothe OH with the help of First Capital Dumpster Rental. Browse our versatile size options, pick the best one for your disposal needs, and book online in a matter of minutes!

Residential Dumpster Rental in Chillicothe OH
If you're searching for a reliable and reasonably-priced residential dumpster rental in Chillicothe OH, look no further than our driveway-safe bins, available in a range of sizes and prices. Whether you're renovating your kitchen or repairing a roof leak, our industry-leading bins will help you get the job done right the first time, saving you time and energy in the long run.

Our communicative and friendly team is here to help you reach your project goals, no matter the size, budget, or timeframe. We regularly deliver the best residential dumpster Chillicothe OH offers to help support garage cleanouts, landscaping, roofing repairs, single-room renovations, downsizing, flooring removal, appliance or furniture replacement, and any other efforts that crop up along the way. Book your rental online using our simple online reservation system today!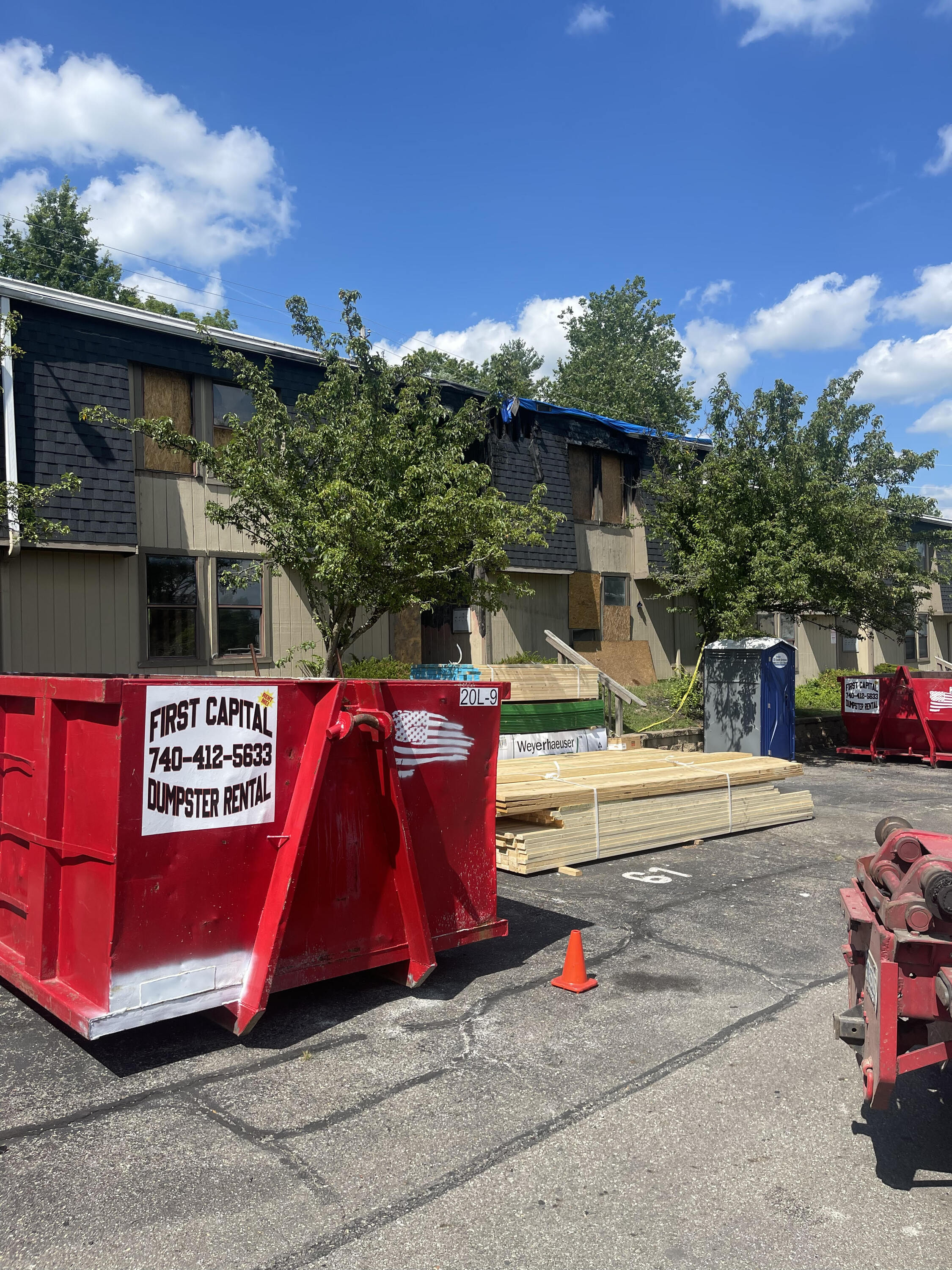 Dumpster Rentals Chillicothe OH Homeowners Use for Yard and Outdoor Projects
When starting a yard project, use the dumpster rentals Chillicothe OH homeowners depend on most to reach your outdoor waste removal goals in a timely and budget-friendly manner. We understand that yard work can generate a lot of debris, and disposing of it can be a hassle. That's where our friendly and professional team comes in. Our crew is dedicated to providing you with a hassle-free and environmentally responsible way to dispose of your yard waste.

Book the roll off dumpster rental Chillicothe OH uses to complete a range of outdoor projects, including landscape redesigns, storm cleanup, deck or shed demolitions, roofing repairs, gardening, seasonal cleanups, and more. Our bins come in a variety of sizes to suit your needs, and we offer flexible rental periods to accommodate your schedule. Simply fill up the dumpster with your yard waste, and we'll take care of the rest. We'll pick up the dumpster when you're finished and properly dispose of the waste at a nearby facility. Increase your curb appeal and beautify your yard with the help of our heavy-duty bins!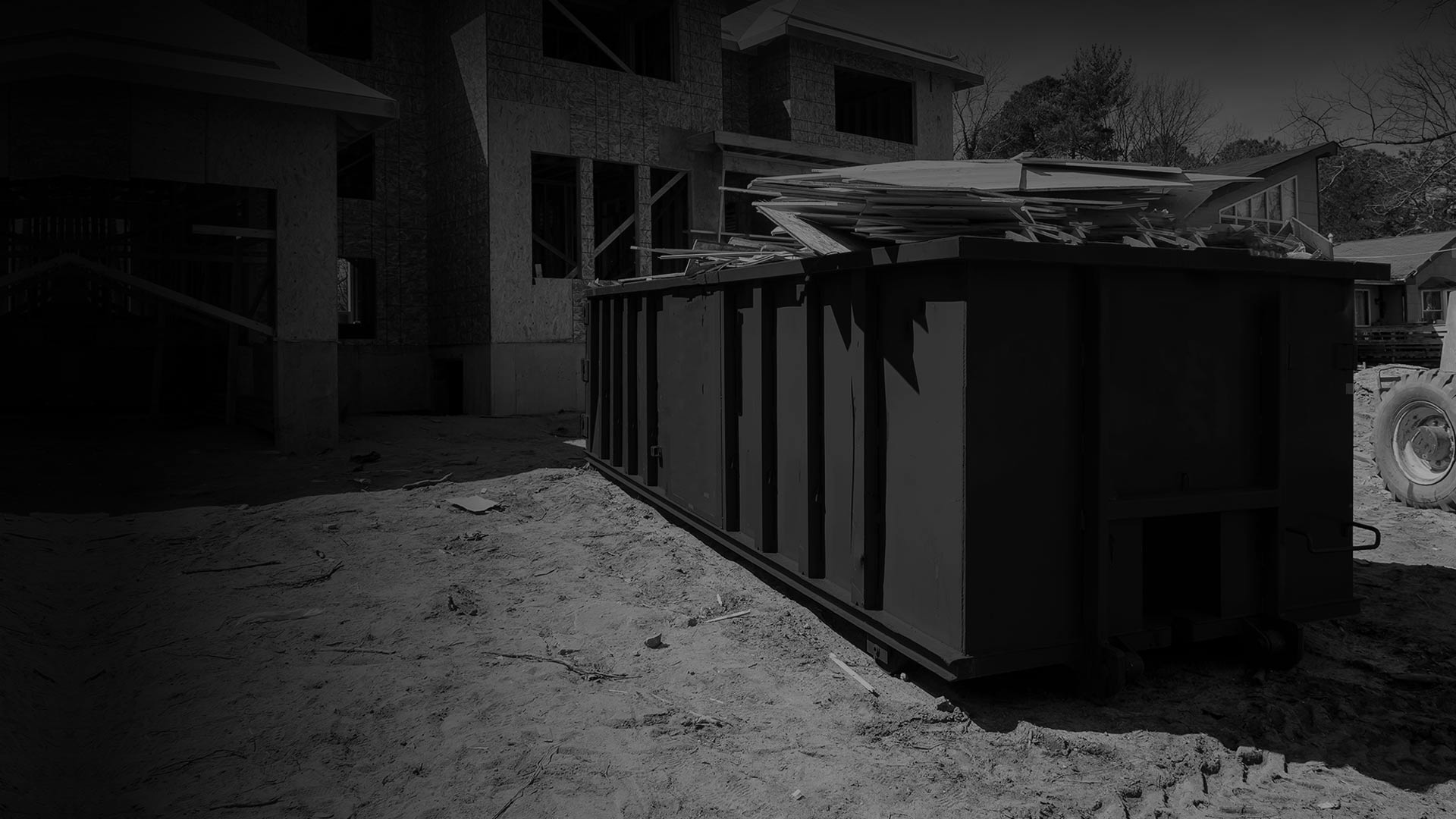 Construction Dumpster Chillicothe OH Contractors Depend On
Choose the construction dumpster Chillicothe OH contractors depend on to keep jobs on track and under budget. We understand that construction projects can generate a lot of waste, and that's where we come in. Our team is dedicated to providing you with the best dumpster rental experience possible to remove shingles, asphalt, drywall, lumber, plastic, piping, flooring materials, and other unwanted materials from your work site.

We offer a variety of dumpsters Chillicothe OH can choose from, ensuring that we have a solution for every project, big or small. Our team will help you determine the right size for your project, and we'll deliver the dumpster to your construction site when and where you need it. We'll also pick up the construction dumpster rental Chillicothe OH chooses first when you're finished, making the process as easy and stress-free as possible. Safety is our top priority, and we make sure to follow all local regulations and guidelines when it comes to waste management. We'll handle all the heavy lifting so that you can focus on your project.

Commercial Dumpster Chillicothe OH Business Owners Trust
Book the commercial dumpster Chillicothe OH business owners count on with First Capital! Our rentals are available in a variety of sizes to accommodate the unique waste management needs of your business. Whether you operate a small retail store or a large office park, we have the perfect option for you. Our team will work with you to determine the right size and frequency of pickups to ensure that your waste is properly disposed of and your commercial space stays clean and organized.

In addition to our standard commercial dumpster rental Chillicothe OH property managers and businesses use year-round, we also offer specialized services for businesses in the construction, demolition, and remodeling industries. Our team is equipped to handle the unique waste management needs of these industries, including handling bulky materials and debris with safety and ease. Book online today to ensure your business remains waste-free and functional.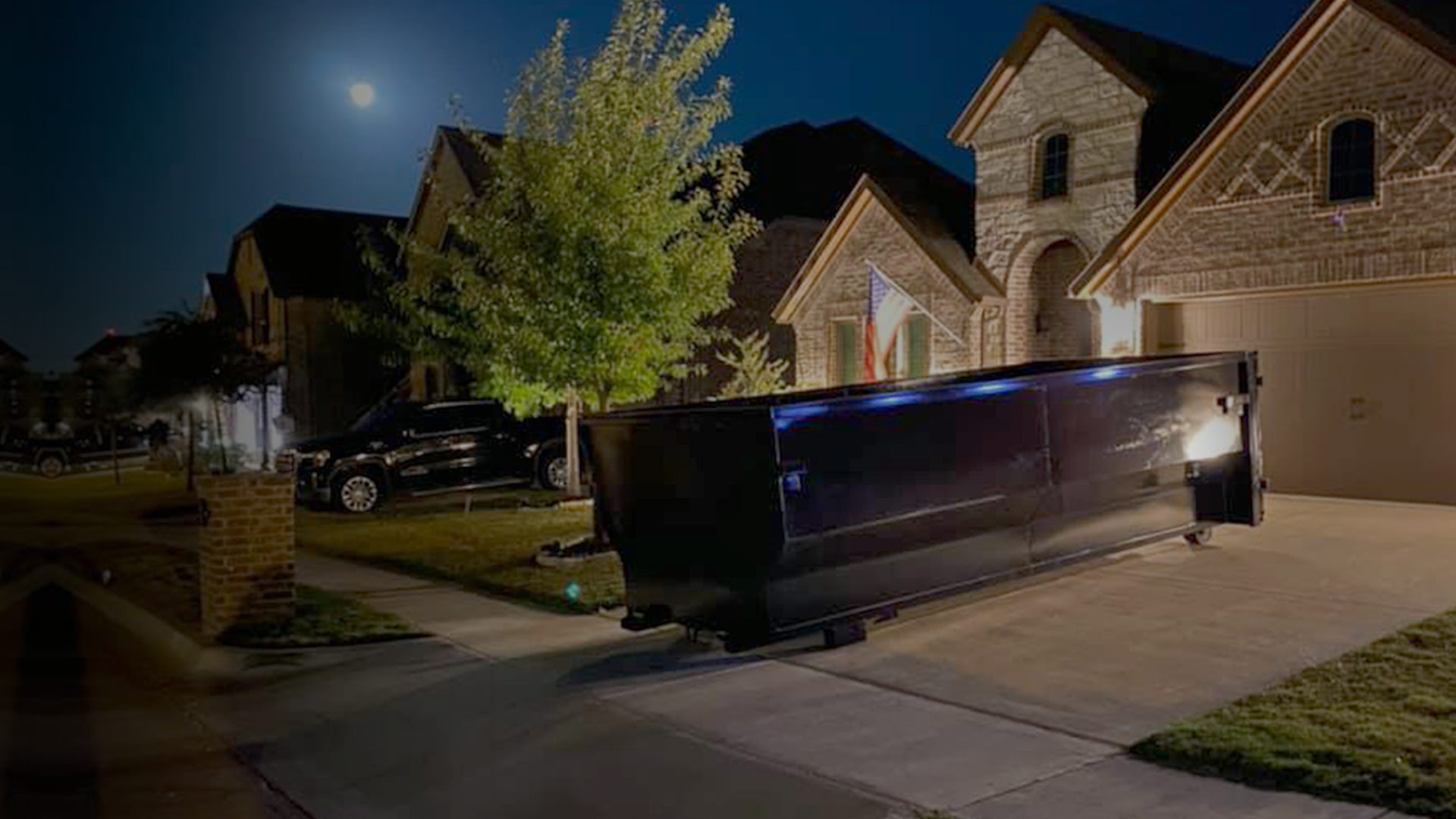 Why You Should Work With First Capital Dumpster Rental Chillicothe Ohio
When you partner with First Capital Dumpster Rental Chillicothe Ohio, you're working with a well-established, locally owned and operated company that cares about the outcome of your upcoming waste removal project, no matter how big or small. Throughout the years, we've become the go-to choice of dumpster companies near Chillicothe, OH, and surrounding areas by prioritizing competitive prices, excellent customer service, and high-quality rentals that won't let you down. No matter the scale or scope of your project, we're confident we can make a beneficial contribution to your efforts by promptly delivering a driveway-friendly, easy-to-load bin that will help you clear clutter and remove waste in a timely and efficient manner.

We partner directly with industry-leading manufacturers to provide the safest, state-of-the-art rental options. When you work with First Capital Dumpster Rental Chillicothe, Ohio, you can rest assured that your safety is our top priority. Our professional drivers will deliver the bin at the time and place of your choosing, paying special attention to any potential obstructions and your property. As soon as you've filled the bin, give us a call or text, and we'll remove the container from your premises, performing a thorough clean-up of your property simultaneously.

As one of the top-rated dumpster companies Chillicothe OH homeowners, businesses, and contractors depend on, we understand what it takes to deliver results and help you achieve your goals quickly and effectively. Give us a call to learn more about our services, or browse our 5-star Google reviews to see why customers continue to count on us for all of their short or long-term waste removal needs!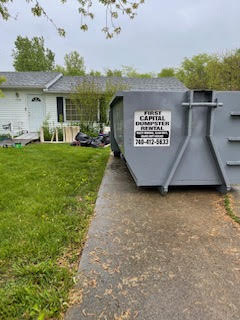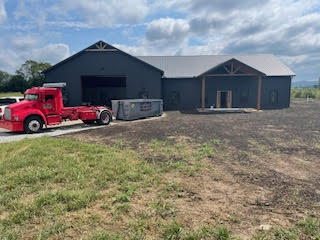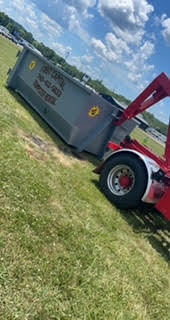 How to Book a Chillicothe OH Dumpster Rental Online
We make it as simple as possible to reserve a Chillicothe OH dumpster rental online in a few easy steps. You can easily schedule a delivery from the comfort of your home or directly from the construction site you're managing. If you run into any issues or have questions along the way, don't hesitate to contact our team by giving us a call at (740) 412-5633.

Follow the steps below to begin the online reservation process:
1) From any page of our website, click the "Dumpster Rental" tab in the menu bar.
2) Select "3 Day Rentals" or "1 Week Or Longer Rentals" to view available sizes.
3) Once you've selected the timeframe, pick from our 10, 15, or 20-yard Chillicothe OH dumpster rental and click the green "Book Now" button next to the price.
4) Review dimensions, timeframe, extensions, tonnage, and extra weight fees, then click the green "Add to Cart" button.
5) Select your service type (residential or commercial), then click the green "Continue" button.
6) Choose your drop-off and pick-up dates using the calendar function.
7) Review your cart and click the green "Checkout" button in the lower right corner.
8) Input contact, billing, dumpster placement, and other important information before digitally signing the rental agreement and clicking the green "Continue" button.
9) Submit payment using any major credit card.

It's that easy! You'll then receive a confirmation email from our team, along with a digital copy of the receipt and signed contract. Someone from First Capital will be in touch leading up to the drop-off date to confirm a delivery window that works best for you. If you have any questions or need to update your Chillicothe, OH dumpster rental reservation, give our staff a call and we'll be happy to help.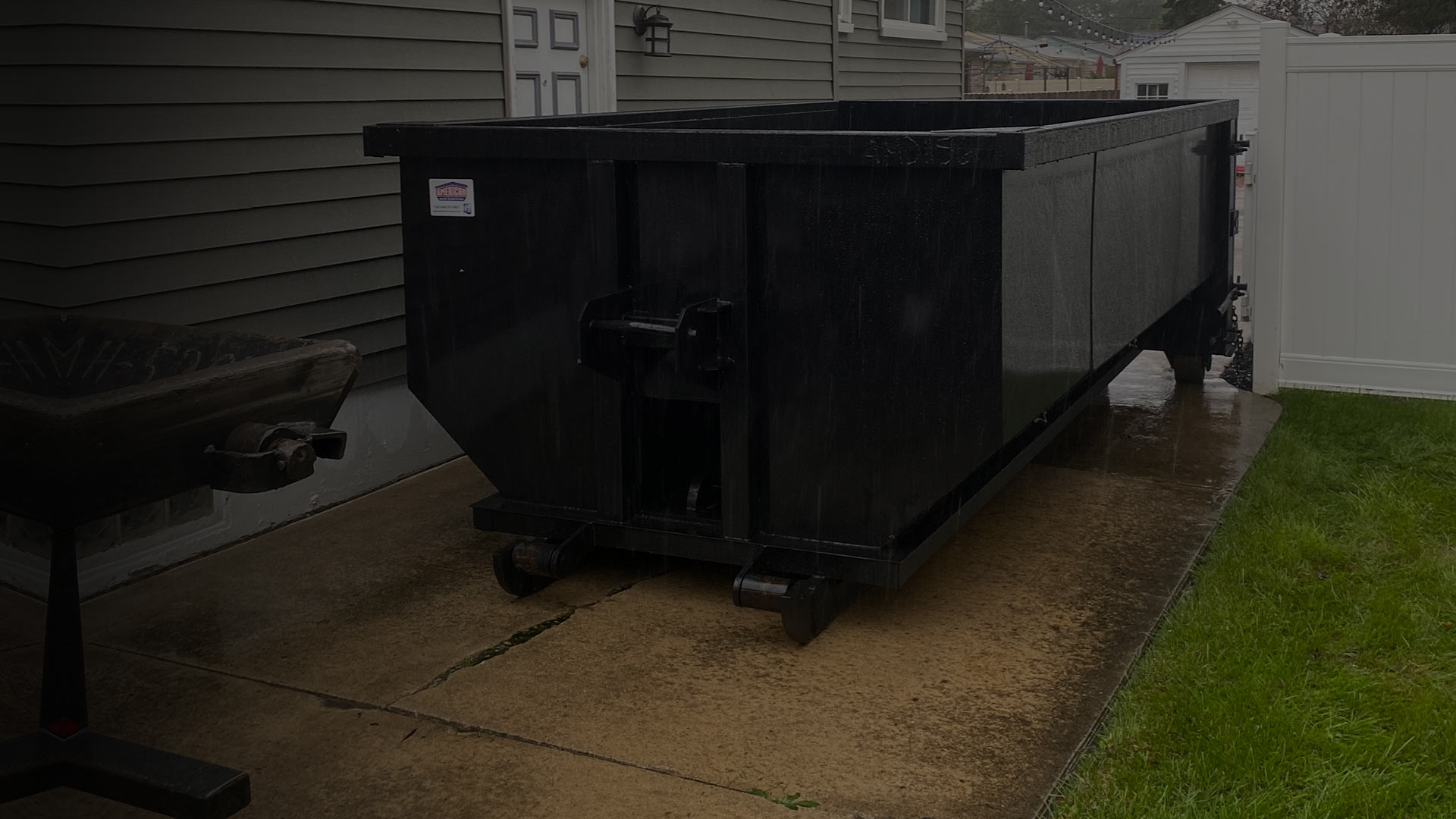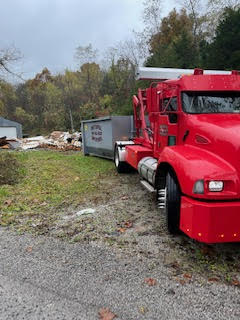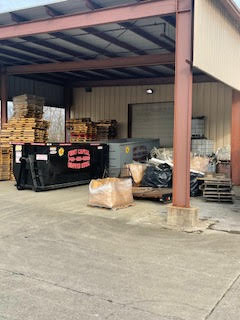 Chillicothe OH Trash Dumpster Rental Sizes
Complete any project with ease with the help of our Chillicothe OH trash dumpster rental options. Whether you're clearing out a two-car garage, sprucing up your landscaping, or remodeling your guest bathroom, we carry the sizes that will help you reach your project goals effortlessly. Take a look at our available sizes below and book the #1 Chillicothe Ohio dumpster rental available online!

10-Yard: Measuring 13' long by 6' wide by 3' high, the 10-yard begins at $360 for up to three days of rental time with two tons of waste disposal included in the base price. This option is ideal for half-bath remodels, flooring removal, and clearing up brush after a storm, among other residential projects.

15-Yard: Measuring 14' long by 8' wide by 4' high or 17' long by 7' wide by 3' 6" high, the 15-yard begins at $400 for up to three days of rental time with two tons of waste disposal included in the base price. This size is often rented for driveway or sidewalk demolitions, roofing repairs, and kitchen remodels.

20-Yard: Measuring 14' long by 8' wide by 6' high or 17' long by 7' wide by 4' 6" high, the 20-yard begins at $450 for up to three days of rental time with two tons of waste disposal included in the base price. This size is ideal for seasonal full-scale yard cleanouts, roofing replacements, office park cleanouts, and more.

Delivering Affordable Dumpsters Chillicothe OH Can Count On to Surrounding Areas
As a locally owned and operated business, providing affordable dumpsters Chillicothe OH can depend on is our top priority. We're proud to offer our services to a wide range of areas in Ross County, including the 45601 zip code and the surrounding communities of Waverly, Circleville, Greenfield, Washington Court House, Laurelville, Frankfort, Bourneville, South Salen, Clarksburg, New Holland, Bainbridge, Williamsport, Cynthiana, Kingston, Leesburg, Bloomingburg, Stoutsville, and most areas in between. If you're searching for a roll off dumpster in Chillicothe OH but don't see your zip code or city listed, give us a call to see if we can arrange delivery in your area today.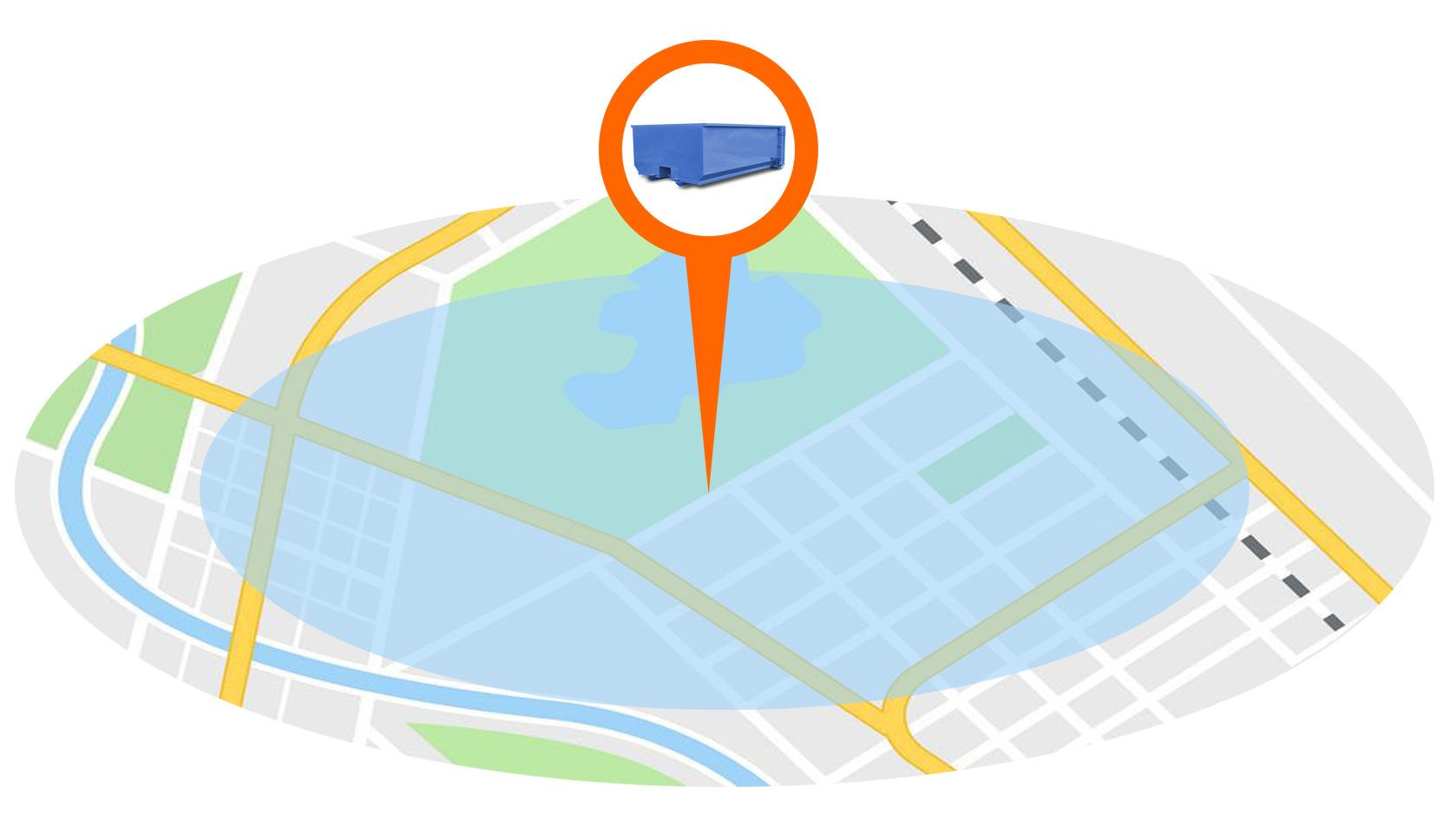 We're happy to be the go-to choice for affordable dumpsters, Chillicothe, OH businesses, government offices, community centers, local organizations, and the Chillicothe City Schools count on to keep their sites waste-free and functional. As active members of our community, we're proud to play a role in creating enjoyable spaces to live in with cost-effective, heavy-duty, and easy-to-load options for a dumpster Chillicothe OH uses to manage the mess on a temporary or permanent basis. Whether you manage an apartment complex and need options for ongoing waste management or are flipping a house and are seeking more information about the affordable dumpsters Chillicothe OH uses to clear waste efficiently, we're here to help. Browse our website for more information about service areas and book online today!
View Service Area
FAQs About the Best Dumpster Rental Chillicothe OH Can Provide
We're confident we provide the best dumpster rental Chillicothe OH has to offer, but we understand that you might have questions about the process, so take a look at our frequently asked questions below and get in touch with our team if you need any additional information before getting started.
Q.
How much does it cost to rent a roll-off bin?
A.
Our prices are based on the size of the container, the rental timeframe, the amount of waste being hauled away, and the delivery area. We've conveniently listed our rentals by rental timeframe (3 days or 1 week or longer) so that you can make plans accordingly. When you rent a dumpster Chillicothe OH trusts from our brand, you're guaranteed competitive pricing with exceptional customer service to match. Book affordable dumpsters Chillicothe, OH business owners, contractors, property managers, and homeowners depend on today using our online scheduling system!
Q.
What items can be loaded into the container?
A.
Our commercial-grade bins are equipped to handle a wide range of waste, including construction materials, furniture, appliances, junk, and general garbage. We offer the best dumpster rental Chillicothe OH can provide to haul away a broad scope of waste and unwanted materials. In accordance with local regulations, we cannot accept hazardous materials of any kind, including asbestos, gasoline, motor oils, medical waste, and any flammable liquids. As a reputable, locally-owned dumpster company Chillicothe OH can count on, we take responsible and ethical waste disposal seriously, so please contact our staff with any questions about the types of waste you need to dispose of.

Q.
What size container do I need for my project?
A.
We offer three versatile sizes, 10-yard, 15-yard, or 20-yard, conducive to most residential or commercial waste disposal needs. We have no doubt we have the perfect small or large dumpster Chillicothe OH depends on to help you reach your specific project goals. Homeowners use our 10-yard for garage cleanouts and yard cleanups, while contractors use our 20-yard to keep demolition or development sites free of waste. If you need more guidance on which bin would be best for your upcoming repair, renovation, remodel, or clean-out project, get in touch with our team, and we will happily help you decide.
Local Favorites and Landmarks in Chillicothe, Ohio
Chillicothe is more than just a name that rolls off the tongue; it's a city steeped in history and local charm. If you're new around here, make sure to check out the Hopewell Culture National Historical Park.

This spot provides a fascinating glimpse into the ancient earthworks and mounds built by the Hopewell people. Another must-see is the Majestic Theatre, one of the oldest continuously operating theaters in America. People from all walks of life come to experience the magic of live performances here. Plus, let's not forget about the Ross County Fair, a yearly extravaganza that locals eagerly wait for. From mouth-watering funnel cakes to thrilling rides, this fair has something for everyone!
Parks and Outdoor Spaces in Chillicothe, OH
When it comes to parks, Chillicothe doesn't disappoint. Yoctangee Park is the go-to spot for families, joggers, and anyone looking to enjoy some fresh air. With its scenic lake and numerous sports facilities, you'll find something for everyone.

Craving more nature? Head to Great Seal State Park, perfect for hiking, mountain biking, or simply soaking in the beauty of the Appalachians. And if you're a golfer, you'll want to bring your clubs to Chillicothe Jaycee Golf Course for a relaxing round amidst serene surroundings.
Eateries and School Districts of Chillicothe
If food is your thing, you're in luck. Chillicothe has a scrumptious array of locally-owned restaurants. Rost Coffee is where you go to sip on artisanal brews while Carl's Townhouse is your stop for hearty American classics. School-wise, Chillicothe is served by the Chillicothe City School District, offering a balanced educational environment that focuses on both academics and extracurriculars. For families seeking private education, Bishop Flaget School is an excellent Catholic option in the area.

So there you have it—a quick but informative rundown of Chillicothe, Ohio! If you're new in town and need a helping hand (or a dumpster), don't hesitate to reach out to us at First Capital Dumpster Rental. We're more than just a service; we're part of this vibrant community!